A home theater can be more than a 12 -foot screen surrounded by muted leather seating and dim lighting. These days, any space can feature state of the art home theater installation to make any evening memorable. Technoliving, or integrating technology into everyday life for seamless living, is becoming a fast trend. Smarthomes, smartphones, and smart apps are revolutionizing our interaction with technology. Why not take advantage of our technological advancement and make life easier for ourselves? Home theater sales have increased alongside the increase of technoliving. Home theater sales have increased threefold since 2010, signaling a shift towards increased viewing capacity. The best thing about a truly home theater is customizability, and home theater installation is simple, tasteful, and easily enjoyable. Express your taste through upgraded systems, crisp sound, and flawless viewing. A home theater can be as simple as a few AV setups in the living room to a fully redesigned basement looking like Hollywood's El Capitan Theater. Bottom line is that home theater installation can revolutionize your viewing quality, and excellent audio will breathe new life into your favorite movies. To set you down the right path, we've compiled a list of factors to consider while choosing the perfect home theater installation company.  
Picking the Right Display for Your Home Theater System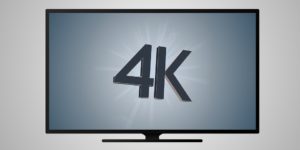 There are many factors to consider when you envision a theater-like video experience. If you're thinking along the lines of energy consumption and budgeting, you are probably thinking about a projection system and a large screen. This is certainly the home theater installation system of choice when in a room where light is easily controllable. However, there are a multitude of brands, ranging from hundreds of dollars per unit to upwards of 20,000. Some home theater installation companies offer high- brightness projectors that work well in non – controlled lighting situations, such as outdoor presentations. Home theater sales feature brands like SIM2, Barco, and Digital Projection International have projectors and services which range upwards of 20,000 dollars, targeted at wealthier clientele. Other companies like JVC, Sony, Optoma, and Epson offer high-quality mid-level and entry-level projectors for the budgeting consumer.
The next most important factor is the type of screen for the system. You can choose from fixed – frame, pull-up/down, or motorized screens; companies can offer advice as to which system is best for your needs. Many options are well suited for various environments. Last, think about what screen shape you want: A standard 16:9 screen is perfect for HDTV and many movies, while the 2.35:1 screen lets you watch CinemaScope movies with no black bars, which is convenient because usually this requires an add on lens and suitably equipped projector. Look into the best companies in home theater installation like Technoliving.
Something else to consider is the external resources to hook up to your home theater. Ultra HD or 4K TV offers four times the resolution of 1080p and can include advanced technologies like High Dynamic Range and a Wide Color Gamut.; and connecting your smart TV to your home network to stream apps like Netflix, Hulu and Spotify.
Home Theater Speaker Systems (5.1, 7.1 and more)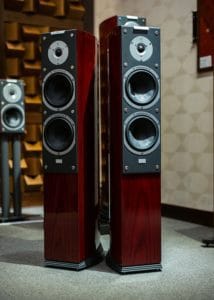 Home theater sales emphasize the importance of acoustic engineering, which is one of the reasons for the memorability of movie theaters. Usually at home, the most basic surround sound systems have 5.1 channels. "5" stands for speakers at the front left, center, front right, rear right and rear left positions; while ".1
 is a subwoofer that deciphers bass for increased effect during explosions or action scenes. It is recommened to use multiple subwoofers to help distribute the bass throughout the room and deliver smoother bass response. Another option is the seven – channel speaker system. It uses a two -side channel and two rear channel system for seamless audio reception. Formats like Dolby Atmos and DTS:X are pioneers in the 3D sound movement, and can reliable provide sound that is more immersive.
Picking speakers depends on the size of the room and your preferred acoustic emphasis. If the room is smaller, consider thin speakers that line the room and mount on the wall. For larger rooms and bolder models, consider bookshelf style speakers that blend in with your set up. Companies like Technoliving, provide elegant and reliable models to emphasize the décor and create a memorable experience. Generally, the smaller your room, the smaller your speakers will be, so consider additional subwoofers to properly distribute bass throughout the room and protect the integrity of your speakers. In addition, Technoliving are a few companies that specialize with high performing in- wall/ in ceiling models with affordably priced options, including in wall subwoofers. If you're not feeling a multiple speaker home theater installation system, a sound bar is an excellent solution. By incorporating multiple speaker channels into one centrally located soundbar, you can minimize space consumption while increasing the surround sound acoustic experience.
It is also a popular solution to a common issue regarding flat sound in Flat screen TV's. Polk Audio offers some great soundbar solutions, as does Yamaha, Zvox, and Definitive Technology