Security Cameras for Home and Business in Florida & West Palm Beach Area.
We have the solution you need for your home or business, for indoor or outdoor with remote viewing from anywhere using your smartphone or tablet. 
From 1 Camera to 1000 Cameras System. Professional quality equipment and white glove installation. We are license and insured.
All installed equipment comes with warranty.
Our specialized team are ready to help you 
to design the best solution to fit your security needs.

Security cameras are important today for your home or business!
Why do homeowners and business owners want a security camera today when they have alarm systems available to them? The main reason that security cameras are in such demand today is because they provide a video image of what is occurring in that cameras field of view. Not only does it record but one can also watch live from you your home and business or while you are away from the property. TechnoLiving offers easy ways to access your security cameras at any time of the day or night by viewing live through your smart phone or tablet.
A security camera system basically consists of a determined number of cameras required to secure and cover a designated area of a property either indoors or outdoors or both. It also requires a digital video recorder to record the cameras, and the wiring and wiring terminations to connect it all together.
Your choice for each camera in your system will depend on whether you want to install it inside or outside, area you need to cover, the resolution (the higher the resolution the clearer the image), the mount type (do you need to mount it on a wall, ceiling, pole, etc.) and of course, your budget.
Some things you need to consider when deciding what quality of security cameras you want installed are:
Are you concerned with night vision? Infrared LED technology can illuminate an area in the cameras field of view.
What kind of image quality are you expecting in the pictures?
Do you want to be able to read a license plate number should a car be parked at a visible angle in your driveway or front of your house or business?
How much area do you expect the camera lens to cover?
Do you want a wide angle security camera lens to cover a much broader area?
Do you want a 180 or 360 degree view through the camera lens?
How much storage do you want recorded on your recorder?
For your Home
So… Do you think you need a security system?
Give us a call today!!!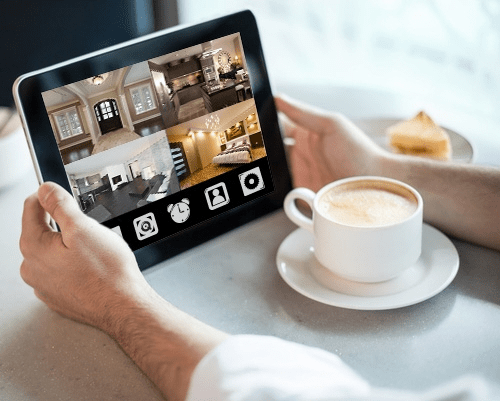 4 Common Mistakes
1. Buying cheap equipment
If you buy the cheapest equipment on the market you are more likely to have poor image quality.
2. Not having enough cameras
Not having enough cameras or a poor camera system let the crook get away.
3. Not having enough bandwidth to view cameras remotely
The trouble is that homeowners often do not have the internet upload speed to support real-time viewing remotely.
4. Using an analog "wireless" camera system
The name "wireless camera system" is somewhat misleading because although you don't need wires to transmit the video you still need wires to power all of the components. So, wireless systems do not solve all of your cabling dilemmas.