Smart Device Installation
Need help? Our Smart Techs are available to come and assist you! With our professional Smart Device Setup service, you can be sure the job is done perfectly the first time.
Call us Now to Schedule your Appointment
Smart Services TechnoLiving Can Install and Setup for you.
Samsung Smartthings
ALEXA
Google Home
Google Hub.
Google WiFi
Orbi
NEST & NEST Pro
RING Doorbell
Wireless Internet and Wireless Extenders
NEST Thermostat
Nest Indooor and Outdoor Cameras
Smart Door Locks
Ecobee Thermostat
Philips HUE
and much more…
        If the smart device you have is not listed, please call us.
TechnoLiving Is here to Help You 
by providing the service You need!
We partner with the top brands to give our clients the best service.
SAMSUNG
SONY
LG
DENON
MARANTZ
EPISODE
PIONEER ELITE
JVC Pro
DELL
BOSE
BOSTON
SONOS
AMAZON
SHARP
NEST
RING
CISCO
HP
DA-LITE
SUNBRITE
PANASONIC
RING CENTRAL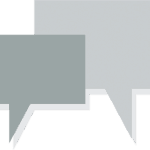 Bob Parcells
Royal Palm Beach, FL
The Technoliving team did a wonderful  job installing my home security cameras, they arrived at the schedule time and start working immediately, the installation was professionally done, and on a timely manner. The clean up was done as they work, Damian did an awesome job explained everything to me before and after the job, I highly recommend Technoliving, and would definitely use them for my next project.
Rebecca T.
Boca Raton, FL
From the initial sales call to final installation, we couldn't have asked for more. We are so pleased with the equipment, the ease of operation and the sound quality. Installation was professional. The training we received on using the equipment was thorough. It was a pleasure doing business with Technoliving.
Luciana M.
Jupiter, FL
Amazing job! Will use you guys again very soon and will certainly recommend you to my friends and family. Thank you so much!
Harvey Gutter
Wellington, FL
The folks at TechnoLiving are real pros. They set us up with a first class system. They provided us with top notch service and were extremely responsive.I recommend them highly.
Laura Galban
Boca Raton, FL
Amazing service. Very reliable and fast. I contacted them on a Wednesday and by Friday I had my Sonos music connected in the whole house.Very good service. The best in the area.
Rolo Tomasi
Boynton Beach, FL
The crew was professional and knew the important details about the equipment they were installing in my home. Surround sound, in-wall speakers, and TV mounting (70 plus inch TV) were all done flawlessly. Their calibration and set-up of the equipment was also very helpful. They did not leave until I understood how to operate the new equipment. They were great.
Vivian N.
Wellington, FL
The team who came to do the mounting was very professional and extremely efficient. They arrived on time for the work. I'm very pleased with their work and attitude.
Richard Levin
Delray Beach, FL
Technoliving is the epitome of customer service with style and grace. Their creativity in a very technical field provides wonders to the imagination. They seem to anticipate the clients wants and needs and are able to customize their service to accommodate those desires. If it is doable, they can do it and if it's not doable, they'll find a way. The real test is being able to solve problems at a moments notice. This is where they excel the most.
Lawrence Berezin
Boynton Beach, FL
I recently moved to Florida and needed a home theater connection. TechnoLiving finished the job and the outcome was perfect.I have more work to be done and will definitely work with TechnoLiving. They've earned my loyalty and trust.
Bogarama
West Palm Beach, FL
TechnoLiving did a great job with my Sonos system, TV'S, Nest and Ring. Will be calling TechnoLiving the next time I buy a house!
Steven Vann
Wellington, FL
Service was excellent. TechnoLiving was able to come to my house almost immediately to install a big 75" TV. - super professional and efficient. The TV looks great on the wall - perfectly level and no wires showing. I would definitely use them again.
Michael K.
Wellington, FL
Simply said..... showed up when they said they would, did what they said they would with perfect execution.
Diego Rubinowicz M.D.
Loxahatchee, FL
While we are busy taking care of business, we can outsource our IT needs to TechnoLiving and count on their top-of-the-line services.
Joan F.
Boynton Beach, FL
Very professional and extremely efficient team. Installers arrived on time for the work. I'm very pleased with his work and attitude. Love my new TV. Thank you.
Other Professional Services
Experience the fun and excitement of the latest technology in your home or business.
HDTV Mounting & Home Theatre Installation, Sound Systems, Surveillance Cameras, Home Automation, Cabling & Concealment for All Your Technology needs.
Customized Automation for Your lifestyle.
Angie's List super service award in 2015, 2016 & 2017. Top Rated on Home Advisor, CompTIA Trustmark.
Licensed & Insured & Certified Techs.
Professional installation or repair of computers, networks, devices, peripherals.
Email Protection, Email Encryption & Email Issues.
Full local and Cloud Backup.
Virus removal and Antivirus protection.
Remote Services and unlimited remote support for an affordable monthly fee.
Technicians available for same day service or next day service.
Fill out the form below to get a free consultation and find out how we can make your technology hassle-free!