YOUR INFORMATION
At TECHNOLIVING, we are committed to providing you with a high quality shopping experience with respect for your security and privacy. In order to process your order efficiently, or to send you the correspondence you request , we will need to collect certain information from you. The information may include your name, address, phone number, e-mail address, or credit card number and expiration date.
TECHNOLIVING does not share any of the financial information on your account with outside parties except as required to transact your orders. It is currently not TECHNOLIVING 's policy to rent, sell, trade, or otherwise provide customer mailing or e-mail addresses to outside parties. If, in the future, we identify reputable third parties whose products or services we believe would benefit our customers, we may choose to share this information with those companies. If you do not want to receive offers from any third parties click here (please use the subject no-third-parties and include your name and address in the body of the email). TECHNOLIVING does reserve the right to disclose personally identifiable information we've collected in order to (1) conform to the requirements of the law or comply with governmental orders, court orders, or legal process served on TECHNOLIVING , or (2) protect and defend the property or rights of TECHNOLIVING or the users of the TECHNOLIVING Website.
To further safeguard your privacy, we offer the use of a secure server using software that encrypts all the information in the transaction once you place the order. Additionally, all of the customer data we collect from the transaction is protected on our servers which are protected against unauthorized access.
Effective 01/01/2012 for today
The use of services from TECHNOLIVING, [hereafter referred to as "Provider"] constitutes agreement to these terms.
1) ACCOUNT SETUP / EMAIL ON FILE
We will setup your account after receipt of all required account information, payment receipt verification and the conclusion of all order & fraud screening processes. Providing false contact information of any kind may result in the termination of your account.
2) CONTENT
All services provided by Provider may only be used for lawful purposes. The laws of the State of , and the United States of America apply. The customer agrees to indemnify and hold harmless Provider from any claims resulting from the use of our services. Use of our services to infringe upon any copyright or trademark is prohibited. This includes but is not limited to unauthorized copying of music, books, photographs, or any other copyrighted work. The offer of sale of any counterfeit merchandise of a trademark holder will result in the immediate termination of your account. Any account found to be in violation of anothers copyright will be expeditiously removed, or access to the material disabled. Any account found to be in repeated violation of copyright laws will be suspended and/or terminated from our hosting. Provider services, including all related equipment, networks and network devices are provided only for authorized customer use. Provider systems may be monitored for all lawful purposes, including to ensure that use is authorized, for management of the system, to facilitate protection against unauthorized access, and to verify security procedures, survivability, and operational security. During monitoring, information may be examined, recorded, copied and used for authorized purposes. Use of Provider system(s) constitutes consent to monitoring for these purposes. We reserve the right to refuse service to anyone. Any material that, in our judgment, is obscene, threatening, illegal, or violates our terms of service in any manner may be removed from our servers (or otherwise disabled), with or without notice.
3) PAYMENT INFORMATION
You agree to supply appropriate payment for the services received from Provider, in advance of the time period during which such services are provided. You agree that until and unless you notify Provider of your desire to cancel any or all services received, those services will be billed on a recurring basis. Cancellations must be done in writing via the cancellation process provided. Once we receive your cancellation and have confirmed all necessary information with you via e-mail, we will inform you in writing (typically email) that your account has been canceled. As a client of Provider, it is your responsibility to ensure that your payment information is up to date, and that all invoices are paid on time. Provider provides a thirty (30) day grace period from the time the invoice is generated and when it must be paid. Provider reserves the right to change the monthly payment amount and any other charges at anytime.
4) WARRANTIES, CANCELLATIONS AND REFUNDS
Provider reserves the right to cancel the account at any time with or without notice. Violations of the Terms of Service will waive the refund policy. Seller makes no warranties of any kind, expressed or implied regarding the functionality of hardware or software, but instead relies on the warranties provided by the manufacturer of each product. except as expressly stated in any service agreement or these general terms and conditions, seller does not make, and hereby disclaims, any and all express or implied warranties,including, but not limited to, warranties of merchantability, fitness for a particular purpose, noninfringement and title, and any warranties arising from a course of dealing, usage or trade practice. Seller hereby warrants that any products or materials to be installed by seller under any service agreement shall be performed or installed by seller in a workmanlike manner, consistent with generally prevailing industry standards for comparable services, and in compliance with the requirements of such service agreement.
5) INDEMNIFICATION
Customer agrees that it shall defend, indemnify, save and hold Provider harmless from any and all demands, liabilities, losses, costs and claims, including reasonable attorney's fees asserted against Provider, its agents, its customers, officers and employees, that may arise or result from any service provided or performed or agreed to be performed or any product sold by customer, its agents, employees or assigns. Customer agrees to defend, indemnify and hold harmless Provider against liabilities arising out of; (1) any injury to person or property caused by any products sold or otherwise distributed in connection with Provider; (2) any material supplied by customer infringing or allegedly infringing on the proprietary rights of a third party; (3) copyright infringement and (4) any defective products sold to customers from Provider's server.
6) ARBITRATION
By using any Provider services, you agree to submit to binding arbitration. If any disputes or claims arise against Provider or its subsidiaries, such disputes will be handled by an arbitrator of Provider's choice. An arbitrator from the American Arbitration Association will be selected. Arbitrators shall be attorneys or retired judges and shall be selected pursuant to the applicable rules. All decisions rendered by the arbitrator will be binding and final. The arbitrator's award is final and binding on all parties. The Federal Arbitration Act, and not any state arbitration law, governs all arbitration under this Arbitration Clause. You are also responsible for any and all costs related to such arbitration.
7) DISCLAIMER
Provider shall not be responsible for any damages your business may suffer. Provider makes no warranties of any kind, expressed or implied for services we provide. Provider disclaims any warranty or merchantability or fitness for a particular purpose. This includes loss of data resulting from delays, no deliveries, wrong delivery, and any and all service interruptions caused by Provider and its employees.
8) DISCLOSURE TO LAW ENFORECEMENT
Provider may disclose any subscriber information to law enforcement agencies without further consent or notification to the subscriber upon lawful request from such agencies. We will cooperate fully with law enforcement agencies.
9) THE INFORMATION WE COLLECT
This notice applies to all information collected or submitted on the TECHNOLIVING.com website. On some pages, you can order products, make requests, and register to receive materials. The types of personal information collected at these pages are: Name Address Email address Phone number Credit/Debit Card Information (etc.)
10) THE WAY WE USE INFORMATION
We use the information you provide about yourself when placing an order only to complete that order. We do not share this information with outside parties except to the extent necessary to complete that order. We use the information you provide about someone else when placing an order only to ship the product and to confirm delivery. We do not share this information with outside parties except to the extent necessary to complete that order. We use return email addresses to answer the email we receive. Such addresses are not used for any other purpose and are not shared with outside parties. You can register with our website if you would like to receive our catalog as well as updates on our new products and services. Information you submit on our website will not be used for this purpose unless you fill out the registration form. We use non-identifying and aggregate information to better design our website and to share with advertisers. For example, we may tell an advertiser that X number of individuals visited a certain area on our website, or that Y number of men and Z number of women filled out our registration form, but we would not disclose anything that could be used to identify those individuals. Finally, we never use or share the personally identifiable information provided to us online in ways unrelated to the ones described above without also providing you an opportunity to opt-out or otherwise prohibit such unrelated uses.
11) CHANGES TO THE TOS
Provider reserves the right to revise its policies at any time without notice.
HOW TO CONTACT US
Should you have other questions or concerns about these privacy policies, please call us at 561-512-4694.
IMPORTANT NOTE
This TECHNOLIVING Privacy & Information Use Policy does not cover information that is inherent to the operation of the Internet, and therefore beyond the control of TECHNOLIVING, and is not to be applied in any manner contrary to applicable law or governmental regulation. This policy is subject to change at any time.
POLICY CHANGES
TECHNOLIVING may periodically make changes to this Privacy Policy, so we encourage you to visit this page again. It is our commitment to keep you aware of any changes to our Policy by posting those changes on this page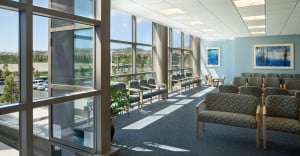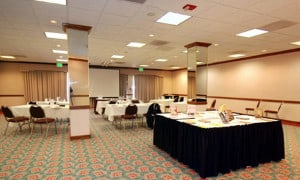 Fill out the form below to get a free consultation and find out how we can make your technology hassle-free!