How To provide quality sound throughout a building
Sonos is finally a speaker for the moden era. This wireless high-quality sound system works by connecting to an online or local sound source. Using their "fill every room" software, you can connect up to a maximum of 32 devices using a secure wireless mesh network calla Sonosnet. 
Since the company lauched the amplified ZonePlayer ZP100 and CR100 the company has continued to create technology that pushes the industry forward.
Sonos sound systems are the perfect addition to your home theater or sound setup!
Not only does the Sonos sound system play music stored locally on a computer or smart device, it also can utilize a large number of apps and services that allow you to truly customize your player for your own tastes. It even includes ways to find new music while mixing in some old favorites.
The Sonos player allows for apps like Apple Music, Spotify, Napster, Deezer, Soundcloud, and Rdio to be used to offer what seems an almost unlimited number of choices on what you listen to.
If you need some information on Sonos Sales and Installation, we offer services to help set you up!
2. Whole House or Audio Distribution
There really is no replacement to having the perfect whole house audio solution that will fill your home with incredible sounds. Setting up the system can take some time, but here are some tips to get you going!
Request a Sonos Installation Service
Multi-Zone / Single Source System + Receiver
If you get the right equipment (for example, a nice receiver) you will most likely have the option of using a Speaker A/B switch to hook up a second set of speakers. All you need for this is to properly run your speaker wire from your speakers to your receiver and you're good to go. Since most modern receivers already have a switch button on the face or remote, you should have no problem selecting your output source.
Multi-Zone / Multi-Source Systems + Receiver
If you are really into the higher-end audio, this should be almost as simple as our first setup. With the proper technology, such as a home theater receiver, many of the work has been done for you. Newly released speakers and home audio equipment use wireless technology to transmit the sound, as well as the standard cable connections. Many times setting up these systems is as easy as pluggin them in and following an included guide.
Wireless Music Adapter
The idea of having your audio system completely wireless is a dream in itself. Not only do you avoid having to deal with running wires, setup or re-arranging is most possible with less work. There are currently adapters that bridge the connection to a mobile device, computer, or home theater. These devices can generally be done over Bluetooth or WiFi.
Music over a wireless home network / apps
With the rise of the "internet of things" having your devices connected via WiFi or some other wireless means has become more and more common. Many leading audio companies have taken advantage of this to create an experience that is more natural and efficient in your daily lives.  One service that successfully utilizes the IoT is Spotify. The service allows you to start music on one device and continue or cast it to another, spotify-connected device. This can be done over the internet, but other services exist for local networks.
Google and its Chromecast product allow for a similar "casting" of audio to different devices. The small HDMI or AUX connecting devices allow you to wirelessly connect multiple audio systems in your house effortlessly by connecting to your home network. Not only are these little devices easy-to-use, they are cost effective coming in at just about $35.
Some home theater audio systems can produce sound that makes you wonder why you ever went out to the movies in the first place. With the proper custom home theater setup, your whole entertainment experience is set up for to make sure you have the best seat in the house. Installing the system in your home can sometimes be a daunting task, but Professional Home Theater Installation Services can help by removing the stress and making sure your setup is perfect.
It definitely seems now more than ever people are turning ordinary entertainment setups into full home theaters. With the technology becoming less expensive by the day, there has never been a better time to get what you need for the best viewing experience. We highly recommend the following:
4K TV or Home Theater Projector
BluRay Disk Player
High-End Audio System
Popcorn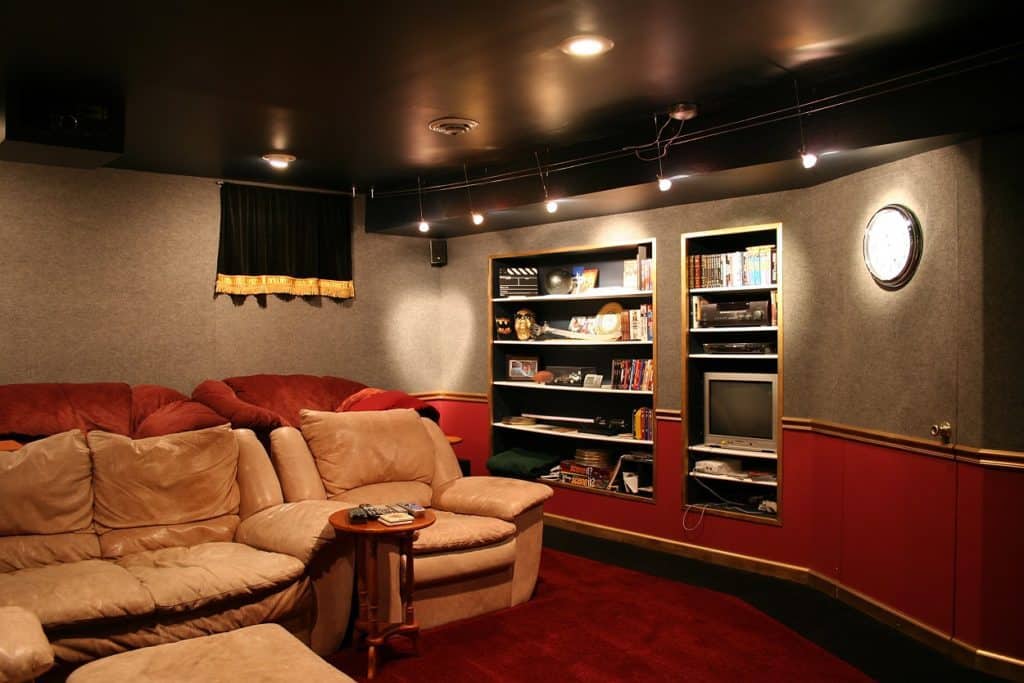 The best part of a home theater audio setup, is it can be used for more than just movies. Playing music at your next party, or just classical background music during the day, you are guaranteed an authentic tone that will show you why you appreciate good sound. 
Some home theater setups can be even less extensive than multi-room setups. Utilizing wireless home theater audio systems, you can get surround sound in any home with the proper setup. Scientific advancements in sound technology have allowed the creation of speakers that can create virtual surround sound spaces from a single speaker.
With technology advancing as fast as it is in every field of the entertainment industry, sound has never taken a backseat. Surround sound becomes more lifelike, acoustic tones sound more authentic, and the proper ambience in a movie can make you feel transported and connect deeper in your entertainment. Whether you are sprucing up your old system or making your home audio system from scratch, you can definitely be sure it will be worth the upgrade.