Smart homes for seniors, piece of mind for family members.
Smart homes for seniors are not only convenient and efficient but  also can serve as security and peace of mind for their family members. The future holds more and more devices for smart homes that will allow caregivers and long distant family members to monitor and even help their senior relatives turn off appliances, blinds, door locks, detect changes in their health, alerted to when they are up and about, upload photos and messages to their TV and much more. Most of these options are currently available. With a tablet or cell phone you and your loved ones can have peace of mind.
Imagine being able to turn off the stove in your mom's house in Florida from your house in New York or sending a message to the TV while your dad is watching his favorite evening TV show saying good night. Perhaps you send a message to his  TV reminding him to take a pill. The peace of mind to be able to check from your cell phone if mom and dad locked the door before they went to bed.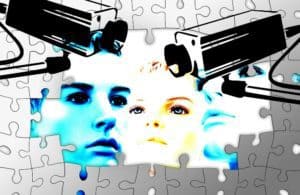 Keep in touch
Security cameras will allow you to watch their home and allow you the ability to see when they are up and about the house or not. Today's technology is an easy way not only to keep in touch with your senior parent or parent's but also will give you the assurance that they are safe and sound while they are in their home or that their house is secure while they are away enjoying a vacation or flying to visit you! How easy today's devices make is it for you to check in from your smart phone while having a break at work or while sitting home watching TV or from your tablet while on your vacation.
Don't be a target
Seniors are clearly an easy target for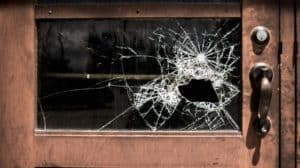 for criminals. It is important to have a home security and safety plan in your retirement years. Not only is a simple plan and security system important while in residence but also when one is away from home. Many seniors and retirees travel on vacations or even live seasonally in one state like Florida and elsewhere in the summer months, etc. 
It is a known fact that security cameras inside and outside the home will discourage individuals from breaking in or even staking out your property. Day or night you are protected and have peace of mind. Video surveillance documents what is happening should any incident occur and allows you to review any event. This can be a very effective tool in prosecuting criminals. 
Easy access from anywhere
Smart homes are perfect for people who travel as well as those that don't. The ability to easily check from the supermarket through your smart phone to see if you locked the door after you have left your house. Perhaps you are going on a vacation and on your way to the airport you are not sure if you turned the thermostat up or the lights off?
The ability to turn your house lights on as you are leaving the restaurant after an evening out from your smart phone is a simple pleasure.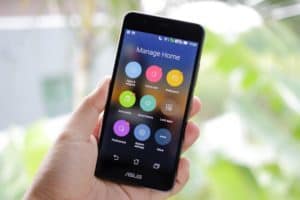 Better yet having your smart phone alert you when you are away from your home to someone at your front door with a delivery that you are waiting for.  Perhaps you like the peace of mind of being thousands of miles away relaxing on a wonderful vacation and you can take a live look at your house through your smart phone and see that all is safe and sound.
Why us?
TechnoLiving will come to your home and consult with you as to what it is you wish to achieve to secure your home and make your life easier. Many security camera kits don't give you the quality that you may be expecting. TechnoLiving's professionals will provide you with options that suit your needs and expectations. Installation is important as well as the type of cameras. What your expectations are for what you want those cameras to produce when you look at the images live or those images that have been recorded is an essential part to knowing exactly what kind of cameras are needed.
TechnoLivings consultation will allow you to not only understand your options but satisfy your expectations. Our technicians use care and white glove treatment while installing your security system and take the time to train you as to how to simply utilize your smart device to watch your home. Inside the home and outside your home TechnoLiving is your local licensed and professional technology and smart home choice.
By Jill M Duda, Sales manager at TechnoLiving.
Hire qualified people for your tasks. Call TechnoLiving today 561-420-0304. We are ready to help with all your technology needs.