What About a Home Theater?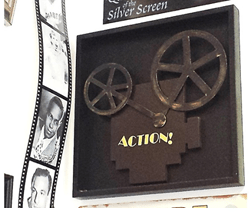 Only the ultra-wealthy could afford a home theater until recently. Going to the movie theater, or as we called it the cinema, was always a sound and sight experience. An experience that drew you into the screen, the sound and the acting and exemplified everything the director wanted you to feel and see.
What physical elements needed to create that cinematic experience is a great part of what counts. To attain that sight and sound that creates such an environment is more involved that you may think.